The Hazards of Flood Damage in Marysville Homes
10/29/2023 (Permalink)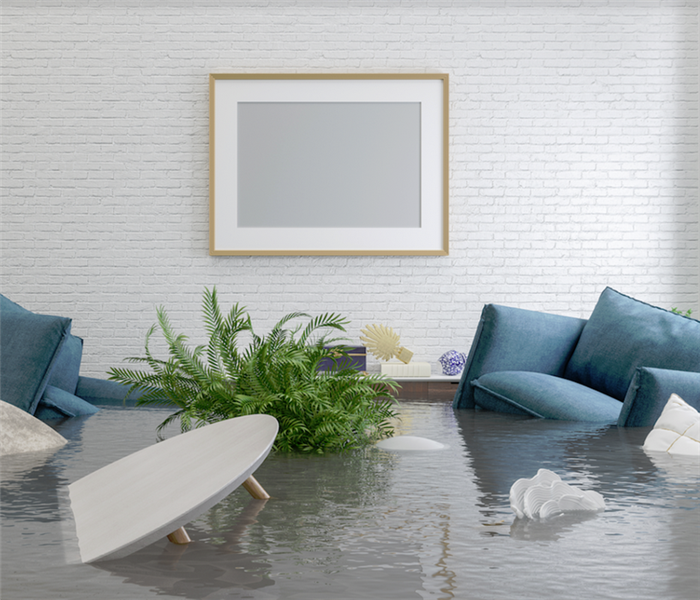 Removing water from your home is a task best left to the professionals. Contact SERVPRO 24/7 for certified technicians with professional equipment.
Reacting Fast to Overcome Post-Disaster Effects
Picture this - your cozy home is suddenly invaded by forceful standing water, spreading through your living space, damaging your cherished possessions and the very structure of your house. It's a nightmare scenario that can take a toll on any household. With our fast response, our IICRC-certified technicians can ensure that emergency services kick into action quickly, minimizing the damage caused by flooding and keeping your home and loved ones safe.

Overcoming Standing Water
Standing water and pooling can be among the most pressing concerns after flood damage in Marysville homes. We must remove any water collection along the flooring throughout the property and assess the effect on the structure. Extraction involves several removal tools, usually a combination of vacuums and pumps. We even have large loss equipment to manage water penetration to massive properties like the Marysville Skate Inn or the Strawberry Fields Athletic Complex.

Shock Scenarios
Excess water can pose a severe health risk when mixed with electricity. It is hazardous in places like the Tulalip Casino, where power is essential for smooth operations. When water mixes with electricity, it can trip the circuit system and act as a conductor, resulting in a significant risk of electric shock.

Weakening the Structure
Floodwater can infiltrate structural cavities and cause permanent damage to exposed materials. And, if you have an open floor plan, the spreading moisture can quickly target the most vulnerable structural elements, compromising the stability of your home. Materials include:
Wall assemblies
Ceilings
Floors and subflooring
Dealing with a flood can be a stressful and overwhelming experience that poses significant health and safety risks. Our team at SERVPRO® of Marysville / Arlington is here to provide you with prompt and expert assistance. Whether it's your home or business affected, we have the skills and tools to mitigate the damage and return your property to its pre-flood condition. Don't hesitate to call us today at (360) 658-0506.